Since the 70's
Burger Basket is a beloved Salem, Oregon institution since the 1970s. For over 50 years, we've been serving up delicious burgers, fries, and shakes to generations of hungry customers.
Burger Basket has a rich history that dates back to our humble beginnings. Opening our doors in the 70s, Burger Basket quickly became a local favorite. In the early 1990s, we relocated to our current location on Mission Street, where we've been serving up burgers ever since.
Our staff is a mix of old and new, with some employees having been with us for decades, while others are new additions to our team. Together, we're dedicated to providing you with the best burger experience possible.
We take pride in being a part of the Salem community, and we're proud to call this city home. Our location on Mission Street has become a landmark for locals and visitors alike, and we're honored to have served generations of families over the years.
While Burger Basket has changed owners a few times, we've always strived to maintain the original essence of our restaurant. When we took over a couple of years ago, we made it our mission to preserve the traditional flavors that our customers have come to know and love.
At Burger Basket, we believe that the secret to a great burger is using only the freshest, highest quality ingredients. That's why we use locally sourced beef, fresh produce, and homemade sauces to create our delicious burgers.
Thank you for being a part of our story, and we look forward to serving you for many more years to come.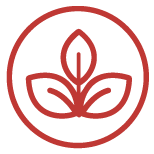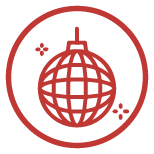 Why
Choose

Burger Basket?
Fresh Ingridients
We use locally sourced fresh ingredients. All our products are made from scratch and served fresh.
Localy Owned
We are a locally and family owned business. When you support us, you are supporting the community around you!
Experience
We bring to you a calm and retro diner themed ambience, wether you are bringing a group or here to enjoy a quiet meal, this is your perfect place
History
The Burger Basket has been serving the taste buds of Salem for more than 30 years, your support means a lot to us!